Gas Shut Off Restoration Services in NYC
Gas leaks pose a serious threat and property owners must inform tenants on how to detect gas odors and take action in case of a leak. Alterations to gas systems, such as adding gas dryers, must be reported to the Department of Buildings or building owners face fines and potential loss of service for the entire building.
Gas restoration service after a Department of Buildings (DOB) cut off in New York City typically follows a specific process to ensure the safe return of gas service to affected buildings. Taylor Group has the expertise and experience to guide you through the process of gas line restoration or reactivation.
It's important to comply with the DOB regulations and hire a licensed professional to handle the gas restoration process to avoid any further violations and ensure the safety of the building and its inhabitants. Call us today and learn more about the process and how we can help!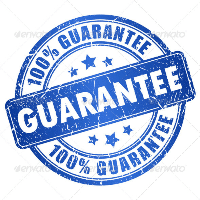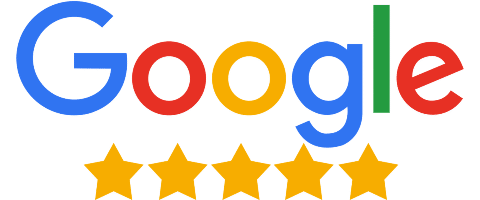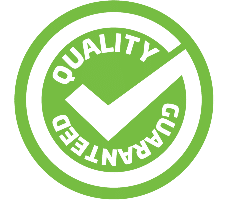 How Gas Service Restoration Works
When restoring gas service, your licensed plumbers here at Taylor Group take immediate action. The first step is to file an Emergency Work Notice (EWN) with the Department of Buildings (DOB) in order to gain approval for emergency work to restore gas for heating.
The EWN must clearly describe the work that will be done, and the plumber must ensure that existing equipment is legal when filing the EWN. If it is not legal, the filing for the EWN must include a statement that the plumber plans to remove the existing equipment or legalize the existing equipment (if possible).
Within five days of EWN approval, the plumber must file an application with DOB called a LAA (Limited Alteration Applications). Failure to file the LAA may result in a Stop Work Order (SWO) being issued by DOB, which can lead to longer delays.
The LAA submitted to DOB must include plans for legalization, if previous equipment was not legal and is remaining. If work continues without an extension of the EWN or the filing and approval of an LAA, a SWO may be issued, resulting in fines and causing additional delays in restoring gas service. This may also subject the property owner to additional civil penalties for HPD violations.
Before restoring gas service, a pressure test must be conducted to ensure that the piping can handle the pressure of the gas. The Department of Buildings (DOB) must be present with your plumber to witness the pressure test.
The DOB will typically conduct an inspection within 2-5 days of a plumber's request. If the test does not hold, a re-pipe may be necessary if the system is old or if the leak cannot be located. It is illegal to run new lines in public areas. Your plumber should be aware of whether the gas meters need to be moved to the basement. Typical issues that can cause a pressure test to fail include:
Test not holding

Unapproved materials used

Piping/meter installed in a prohibited location

Work performed does not match work on the application
A milestone inspection with DOB while work is in progress can be requested by your plumber. This can be beneficial to ensure that the work being done meets the requirements, rather than waiting until the work is almost completed and finding out that certain requirements have not been satisfied.
Throughout this process, Taylor Group will keep you in the loop regarding the progress of the process.
Gas Leak Notices
Tenants should be provided with a "Suspected Gas Leak Notice" outlining proper procedures for gas leaks when they first move in or renew their lease. Property owners may also post a "Combined Notice" for smoke and carbon monoxide detectors, as well as gas leaks.
What Tenants Should Know
Gas service may be shut off by the New York City Department of Buildings (DOB), the Fire Department, or your utility company due to a gas leak or illegal gas work that poses a safety hazard. The process of restoring service can take some time and may be influenced by various factors.
However, it is your right to have access to this service. You can file a complaint with the New York City Housing Preservation and Development (HPD) via 311 or 311Online, and HPD will issue a violation for this condition.
If your landlord attempts to convert from gas to electric, and you live in a rent-regulated unit, you may be entitled to file for a reduction of services with the New York State Homes and Community Renewal (HCR)
What Property Owners Should Know
Property owners have a legal obligation to restore gas for heat, hot water, and cooking immediately once any of these services are disrupted. Failure to do so will lead to a violation, and may result in HPD taking emergency repair measures or legal action.
When gas service is shut off, restoration always requires:
Hiring a licensed plumber
Filing with and inspections by the Department of Buildings (DOB)
Filing with and inspections by the utility company
All applications submitted must include information about whether the building is occupied and whether it is rent-regulated, regardless of where the work will be performed.
If you suspect that your plumber is not working safely, you should immediately notify the Department of Buildings (DOB) through 311 and the utility company.
As a property owner, it is important to understand the steps involved in restoring gas service in order to ensure that your licensed plumber is working correctly and efficiently.
Signs Of Gas Leaks
Gas leaks can be dangerous and cause fires and explosions. It is important to be aware of the signs of a gas leak and know how to respond if you suspect one. These signs include:
Smell: A distinct, strong odor like rotten eggs.
Sight: White clouds, mist, fog, bubbles in standing water, blowing dust, or dying vegetation for no apparent reason.
Sound: Roaring, hissing, or whistling noise.
If you suspect a gas leak, it is important to evacuate the area immediately and call emergency services.
What To Do In Case Of A Gas Leak
If you suspect a gas leak, take the following steps to ensure your safety:
Leave the building immediately and open any nearby doors and windows. Do not try to find the source of the leak or use any electrical appliances, matches, or lighters. Avoid using a phone inside the building.
Once you are safely outside, call 911 to report the suspected gas leak.
After calling 911, contact the gas service provider for the building.
Local Reviews
Local Reviews
for Brooklyn, Queens, Staten Island, The Bronx, New York, NY
Taylor Group Plumbing, Heating, Mechanical & Sprinkler
Rated
4.9
out of 5 stars based on
25
customer reviews
---
Randolph T.
Sprinkler inspection
Near

W 145th St,

New York

,

NY

10031
andrew .
Stoppage at AECI , always a privilege.
Near

3rd Ave.,

The Bronx

,

NY

10451
andrew .
Toilet repair at 348 east 89th in Manhattan
Near

Willis Ave,

The Bronx

,

NY

10454
Norris T.
Local law 152 gas inspection
Near

Maple St,

Brooklyn

,

NY

11225